"Let us be renewed by God's mercy...and let us become agents of this mercy, channels through which God can water the earth, protect all creation, and make justice and peace flourish."
- Pope Francis
Fr. Mohr 50yrs Celebrated
Fr Mohr 50 yrs celebrated 2017. Thank you Father Mohr for letting us be apart of your life of help, healing, direction and hope!
Mass Times
Sunday: 9:00 am
(As of Jan. 1, 2020 Sunday mass time will be 0930)
Wednesday: 8:00 am Communion service
Sacrament of Reconciliation: Sunday 0815-0840 am and by Appointment
Rosary: Sunday 8:30 am
Holy Days as Announced
Events
January

S

un

M

on

T

ue

W

ed

Th

u

F

ri

S

at

1
2
3
4
5
6
7
8
9
10
11
12
13
14
15
16
17
18
19
20
21
22
23
24
25
26
27
28
29
30
31
Sr. Phyllis 50th Jubilee
Sr. Phyllis 50th Jubilee celebration of ministry- 2018
Office Hours
Tuesday thru Friday: 9:00 am - 3:00 pm
Saturday and Sunday: by appointment
Other Times by Appointment
A PRAYER FOR ADVENT
Lord Jesus,
Master of both the light and the darkness, send your Holy Spirit upon our preparations for Christmas.
We who have so much to do seek quiet spaces to hear your voice each day.
We who are anxious over many things look forward to your coming among us.
We who are blessed in so many ways long for the complete joy of your kingdom.
We whose hearts are heavy seek the joy of your presence.
We are your people, walking in darkness, yet seeking the light.
To you we say, "Come, Lord Jesus!" Amen. --Henri Nouwen
"Faith that Gives Us Courage to HOPE"

"FAITH THAT GIVES US COURAGE TO HOPE"
December 1st,

1st Sunday of Advent
PSR classes Script card sale
December 4th
Communion Service- 8:00 am Knights of Columbus - 6:30 p.m Scripture Study - 7:00 p.m
December 5th
Adult R.C.I.A. 5:30 p.m.
December 6th
CHRISTMAS IN CARTERVILLE DOWNTOWN
December 8th,
2nd Sunday of Advent
PSR Classes Reconciliation Service Sunday at Holy Spirit Parish 1:30 pm. Fr. Ken and Fr. Iuvenis
December 10th
Youth Commission - 6:30 p.m. Pastoral Council - 7:00 p.m
December 11th
Communion Service - 8:00 a.m Scripture Study - 7:00 p.m
December 12th
Welcome and Evangelization - 2:15 p.m Adult R.C.I.A. 5:30 p.m.
December 15th,

3rd Sunday of Advent
MASS "Celebrate Our Lady of Guadalupe" 9:00 a.m
Spanish Congregation Presentation
PSR CHRISTMAS PROGRAM after coffee and donuts
December 16th
Women's Group - 6:30 p.m. Reconciliation Service St. Francis Xavier C'Dale 6:30 p.m
December 18th
Communion Service - 8:00 a.m. Scripture Study - 7:00 p.m
December 19th
Adult R.C.I.A. 5:30 p.m. Reconciliation Service - St. Joseph Marion 6:30 p.m
December 22nd,

4th Sunday of Advent
Mass - 9:00 a.m. NO PSR
Dec. 24th, 2019,

Christmas Eve
6:00 p.m.- Christmas Family mass at Holy Spirit
Dec. 25th, 2019,

Christmas Day
8:15 a.m. Christmas morning mass at Our Lady of Mount Carmel NO Christmas morning mass at Holy Spirit
December 29th, Feast of the Holy Family
Mass - 9:00 a.m. NO PSR
January 1st, Solemnity of Mary
Mass - 9:30 a.m Mass - Our Lady of Mt. Carmel - 8:15 a.m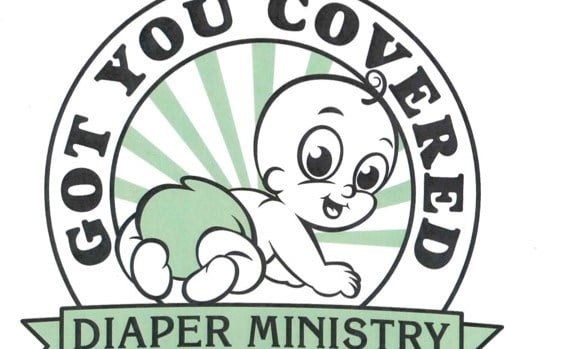 Saturday, December 7th

-
Luncheon Fundraiser
First United Methodist Church
Contact Evelyn Fuqua at (618) 922-6355 or
Carterville First United Methodist Church at
(618) 985-4511
---
Are you looking for something special to do during Advent? Here's an idea that you may have seen on social media.
Each day add an item to a box. On Christmas Eve or a little sooner donate the contents to a Food Pantry of your choice.
December
| | |
| --- | --- |
| 1 – Cereal (boxed ) or oatmeal (regular or instant) | 2 – Peanut butter |
| 3 – Stuffing mix | 4 – Boxed or canned potatoes |
| 5 – Macaroni and cheese | 6 – Canned fruit (peaches, pears, fruit cocktail) |
| 7 – Canned Chicken breast | 8 – Canned tuna in water |
| 9 – Toilet paper or paper towels | 10 – Cranberry Sauce |
| 11 – Canned green beans or carrots | 12 – Crackers or cookies |
| 13 – Package of pasta | 14 – Jar of spaghetti sauce |
| 15 – Cream of mushroom, tomato soup or any soup | 16 – Laundry soap |
| 17 – juice (orange or any other) | 18 – Can of corn or peas |
| 19 – Can of pork and beans or other beans | 20 – jello, any brand/flavor |
| 21 – Sugar | 22 – deodorant or kleenex |
| 23 – Can of mixed vegetables | 24 – Item of your choice |
CURRENTLY at HOLY SPIRIT
Advent is the beginning of a new church year. With that we welcome other changes that will come our way in the future. We gratefully welcome Fr. Ken and Fr. Iuvenis and their role in our parish life. Here are a few
changes that you will find:
Beginning in January (January 1, 2020) we will change our Sunday mass times to 9:30 a.m.
If only one priest is available, they could celebrate an 8:00 a.m. mass in Herrin, a 9:30 a.m. mass in Carterville, and an 11:00 a.m. mass in Herrin.
We know this adds an extra load to the priests. We are so grateful for their willingness to serve us so prayerfully and so well.
---
Our website has recently been updated to a secure website noted with the https at the beginning of our URL. However, some of our links beginning with http are not secure. So for this reason you may have to copy and paste the link to a new tab in your web browser if you cannot click on the link and be redirected to that URL.
---
ATTENTION FRESHMEN AND SOPHOMORES
Coming up December 7th & 8th there will be a
Quest experience held at Holy Childhood of Jesus
Parish in Mascoutah, IL. For more information
about the Quest experience and to obtain information to attend, please contact your pastor, religion teacher or youth minister.
---
CONFIRMATION 2020
We have received word that Confirmation will take place at Our Lady of Mt. Carmel—Herrin on Friday, May 1, 2020 at 7:00 p.m. Our youth who have been prepared along with those from Our Lady of
Mt. Carmel, St. Paul—Vienna and St. Joseph—Benton will receive this sacrament
together. Mark your calendar!
---
PSR 2019-2020
Visit our PSR page for the registration form and schedule.
---
Mass intentions for 2019
As we begin this new year of 2019 the calendar is open for mass intentions. Remembering our deceased loved ones at mass is a wonderful gift for them. It reinforces our belief in the Communion of Saints. Contact Mickey Edwards or Sr. Phyllis to schedule masses for 2019.
---
HOMEBOUND AND BEREAVEMENT COMMITTEE PLEASE HELP US SERVE OUR PARISH……………… The Homebound and Bereavement Committee would like to make a difference for our parish. If you know of health or spiritual needs within our parish; such as, a friendly visit for Christian fellowship, the Eucharist or a card from our parish, please call the Parish Office at (618) 985-2900 or cell (618) 925-5099. Our parish nurses are available most Sundays for blood pressure checks and consultations. If you would like a wellness/home visit by a parish nurse, you may call the parish or you may call or email the parish nurse directly. (Parish nurse numbers are located on the front page of the bulletin). So let's not get tired of doing what is good. At just the right time we will reap a harvest of blessing if we don't give up. Galatians 6:9
---
More events and details can be found in MENU/ ABOUT/ EVENTS or CALENDAR or the BULLETIN
Consideration
We ask that the time prior to mass remain quiet for our moment of prayer.

We would love to join in conversation with friends and family in the hall prior to and after mass.

If you open the Church door, please be sure it is locked when you leave.

We have often found the Church doors unlocked.
Did You Know?
Southern Illinois has two Catholic radio stations: 88.1 Harrisburg and 88.3 Murphysboro
You can follow Pope Francis on Twitter? Go to the Vatican page and follow the link
Scripture Study We have a wonderful service that's being offered to our parish. Each Wednesday evening Tary Harms schedules a scripture study at 7:00 p.m. held in the Bleyer Building. The real benefit of this offering is how it prepares us for the following Sunday's readings. Those readings originated in another culture. Sometimes the significance meant for the people of that time remain unknown to us today. But Tary breaks that open for us. This can make an outstanding difference as we hear those words read in our Sunday Celebrations. The Liturgy Committee urges us not to miss the possibility to attend. They even encourage us not to go alone. Take a friend with you.
Anyone interested in making a contribution to Fr. Silva and his youth center may give this to Sr. Phyllis and it will be included in the mail to him from the Church.
Kroger Community Rewards Sign up today! There is no cost to sign up and the 18 households that are using this produced $110 in 3 months HOLY SPIRIT #DA123 Call 800-576-4377 or Krogercommunityrewards.com and have your Kroger Plus Card handy.
Novena for Transparency & Healing A Novena is an ancient devotional praying in Christianity. It is repeated in nine successive days or weeks. Those praying a Novena make petitions, implore favors, or obtain graces by asking intercessions. PLEASE JOIN US EACH DAY AS A PARISH FAMILY TO PRAY FOR TRANSPARENCY AND HEALING OF THE SEXUAL ABUSE CRISIS.
Information of the Saint that is being celebrated for the can be found at this website. Copy and paste in your web browser. http://feeds.feedburner.com/catholicnewsagency/saintoftheday.
Retreat comes from the Latin verb "to pull back." It's a time to step out of our regular day to-day schedule and for me to breathe life into my life. Retreats are important because people who participate in retreats leave rested, happier and clearer. Who doesn't want that for themselves? Here are a few retreat places where you might be interested in making a retreat: King's House: 618-397-0584 San Damiano: Golconda, Il 618-285-3507 Our Lady of the Snow: Mercy Conference & Retreat Center: 314-966-4686 Saint Mary of the Woods Jubilee Farm : 217-787-6927 Benedictines @ Ferdinand 812-367-1411
A Word from Sr. Phyllis
We are in the process of planning for those who have questions about our Catholic Faith with the thought of possibly being a part. Instructions begin gently as we show them around and answer their questions. If you know of anyone who might be interested, offer to come with them as we begin the process. Have them call the parish office to schedule a !me when we might meet with them. At this point we have one adult and two children so we will have two groups. We will need community sponsors, members of the parish who will help show how we live out the faith that is ours. When the group gathers we will decide the best !me for all. Please call the parish office if you feel moved to answer the call to be a part.
---
The first parish I led, was one with an adopted parish in Haiti. Three times I accompanied parishioners so that we would not just send them money but would have a relationship with them. One of the most outstanding memories I have is of a school in Porta Prince run by a Belgium Priest, Fr. Bonan. He would go throughout the world begging food for the school, especially rice and beans. On the outside of the school was an image of the Sacred Heart. Above the door were the words, "First feed their bellies, then feed their mind." It's no different in our country than in Haiti. First feed their bellies, then feed their minds. Francie Schafer and I (especially Francie) wrote a grant for GUM drops so that 1700 local children have food to eat on the weekend when the school lunch program is not available. The grant was through the Dominican Sister's Ministry Subsidy Program.
---
We have received word from the Diocese of Belleville about a Catholic Gift Annuity program sponsored by Catholic Extension. It introduces a way for planned giving and legacy gifts with no risk, cost or administrative burden. These annuities are guaranteed by Catholic Extension and the parish will receive 90% of the annuity residuum at the death of the donor. The donor receives an immediate tax deduction for a portion of the gift and receives fixed payments for life with a portion of those payments being tax free. You will find more information on the give-away table.